Of all the changes I have made in my life this year, this one seems to be the one that angers most people.
I started drinking when I was 14-15 years old. I would go to sleepovers with my school friends and we would have bottles of rum and things hidden away in our backpacks. Having grown up in a household that does drink, I never saw alcohol as a bad thing. As I grew older, my parents started letting me drink at events and parties. One of the families we were friends with had two daughters my age whom I was pretty close with. We would all get together at new years, royal weddings, birthdays, Eurovision…basically any opportunity and it would be carnage. The adults were drunk in the kitchen, the kids were playing in the living room and the teens were up-stairs in a similar state to the adults. But being young with a good metabolism, I would wake up in the morning feeling pretty good.
Due to being an awkward age – I was the youngest in my school year, so when everyone else became old enough to go to the clubs I was still 17, then when I turned 18 everyone left to go to university – I never really went clubbing or out to bars until I moved away and went to University myself. This was the beginning of the end. In the beginning, I was ok, I wouldn't drink my limit and then feel fine in the morning. But as I became closer with my housemate I felt the pressure to keep up with them. Suddenly I was drinking more than I usually did. I also discovered that the more I drank, the less anxious I felt while out in the clubs. So I drank until I didn't give a damn if people were looking at me. In my last year, on St Patrick's day, my housemate and I pretty much stayed in the pub for 24 hours. I have a few Irish roots, but not enough to excuse that behaviour.
When I left university and started my first full-time job, I started at a company that had regular social events. This was really nice and it meant I really go to know the people I was working with. But it was clear my new friends had a much higher alcohol tolerance than I did. On our very first social event, I drank so much that my line manager was worried I was going to fall in the river. My mate was worried I was going to throw up in her car when she drove me home and then that evening I was violently ill. In fact, I was ill for the next three days because I had managed to drink so much, I had given myself alcohol poisoning. It honestly felt worse than having the flu because I knew it was self-inflicted.
If only that night was the end. Oh no, I didn't learn my lesson. My friends and I decided to go clubbing at some point last year. I once again drank WAY too much, WAY too quickly. There was no river to fall in this time but I still managed to get myself in deep water. I was feeling pretty good about how I looked at night, and being drunk my confidence was at an all-time high. Apparently drunk Ay is a little bit of a ferret on heat. I spent a large portion of the night making out with random guys which led to them following us around and my friends having to step in to keep them away from me. Not bad enough? A few days later I went down with a mega bad throat infection – I had strep. Mortified.
Lesson learnt? OH NO! I went to a friends birthday party and big surprise I drank too much. I don't actually remember eating, that's how intoxicated I was (apparently I ate chicken from the BBQ….I'm a veggie). What I do know is that there was a guy at the party that I was interested in and in the beginning, we seemed to be really hitting it off. But then his ex showed up. Suddenly I was completed forgotten. So what did I do in my drunken state? I hooked up with one of his friends in a tent. Thankfully my friend saw us leave and stopped us before I went too far because turns out he had a girlfriend. I have never been so humiliated in my life.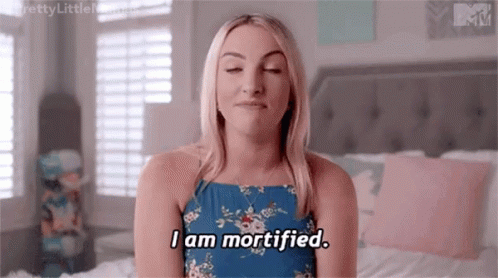 I wouldn't say this was when I completely learnt my lesson, but I certainly started to think. The real kicker was actually a pretty scary event. At the beginning of last year, I contacted a UTI, no big deal right? Well, I'm an idiot and didn't go to a doctor until the infection had spread to my bladder. Yay! When I did go to the doctor she put me on antibiotics…they did nothing. Exactly the opposite, the infection spread to my kidneys. I went on another antibiotic…nothing. And another and another. All the while, the infection was getting worse, I was in agony and my doctor was becoming worried about the functioning of my kidneys. She was just about to send me to the hospital for further tests when the last attempt at antibiotics finally seemed to work. The infection was gone, but the damage was done. My kidneys aren't damaged per se, but they are very sensitive and I have what is basically very acute PTSD, so whenever I feel a little bit of kidney pain or even just a weird sensation, my mind puts me right back and escalates the pain. I have to literally sit there and concentrate to see if the pain in real or in my head.
But what does this have to do with drinking? Well, one of the things that make my kidneys feel a little weird and sends me into a bit of a meltdown is being dehydrated. Alcohol, especially large qualities, dehydrates your body. I discovered that when I drink alcohol, whether its enough to get drunk or not, I always struggle with my kidneys. So at the beginning of this year, I decided ENOUGH IS ENOUGH! FINALLY!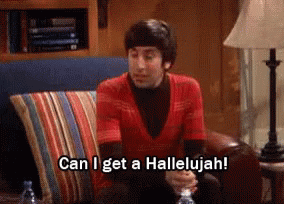 So in a nutshell, here are the reasons I stopped drinking.
I hate who I am when I'm drunk
I clearly don't know where my limit is
If I need to drink to make myself feel comfortable…do I really want to be there?
I'm tired of being the 'drunken entertainment.'
My kidneys are a pretty important organ
Which brings me back to my original comment. My decision to not drink angered people! It confused my parents when I first claimed I'd stopped drinking – 'Since when?" they said. Since now! They've come around to the idea since but now I am the permanent designated driver. But other people are more angry than confused as though my decision to stop drinking is a direct insult to the fact they still want to drink. In fact, someone actually reacted to my T Total announcement with 'but you're so funny when you're drunk.' Here's the thing. My health is more important than being the entertainment on a night out.
It's been three months since I stopped drinking and I really don't miss it. It's nice to go out with friends and actually remember the evening and know that I haven't made a complete fool out of myself. I like the fact that I am completely in control of my body and how I react to my environment. I also like the fact I can drive home after a night out, rather than forking out for a hotel.
So that is my story and why I am T Total. Are you T Total? What were people's reactions to your decision? Let me know in the comments.